Reminder and thank you emails can be set up on a global and per event level. Here's how to set these up.

Set up the global reminder and thank you email under SET UP > EVENTS > EVENT SETTINGS and scroll to the "default messages" area. Use the place holders on the left side inside your email message. Save when complete.

NOTE - changes to the default message area does not change messages on events that have already been created.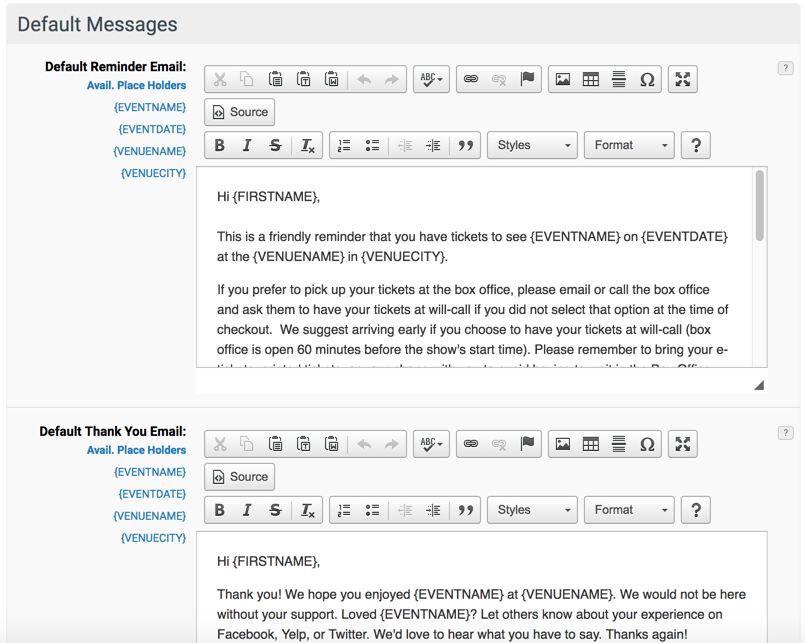 After you have set up your default messages, turn on the reminder or thank you email on the event level by going to EVENTS > OPEN EVENTS and then selecting "edit event info" from the drop down menu on the OPEN EVENTS page. Scroll down to the "event related messages" area and turn on the reminder and thank you email and set up the times you want the emails to be sent. Save when complete. This area is also where you edit the reminder and thank you emails on a per event level.