Your patron did not see an "https" in your URL and became concerned about a perceived security risk. Sometimes patrons think that because the host page does not have a security certificate, that purchasing a ticket is insecure. They don't realize that even if the ticketing page of the host site does not have a certificate, they are actually purchasing tickets from a site hosted within a site (which is the VBO plugin). VBO is https secure, but we are essentially a "skin" on your website. So when people are on your site and are buying tickets, they are actually buying from VBO. The VBO plugin does have a certificate, which can be reviewed by clicking on the certificate that says "SSL Secure." After explaining the structure of the page, the situation should become clear to your patron.

To stop emails from concerned guests about http website security, it is recommended that you purchase an SSL (https) certificate for your website. They're pretty cheap, make your website more reputable, and improve your google ranking.

For concerned guests, direct them to your VBO branded page. Go to OPEN EVENTS and the link is on the bottom of the page.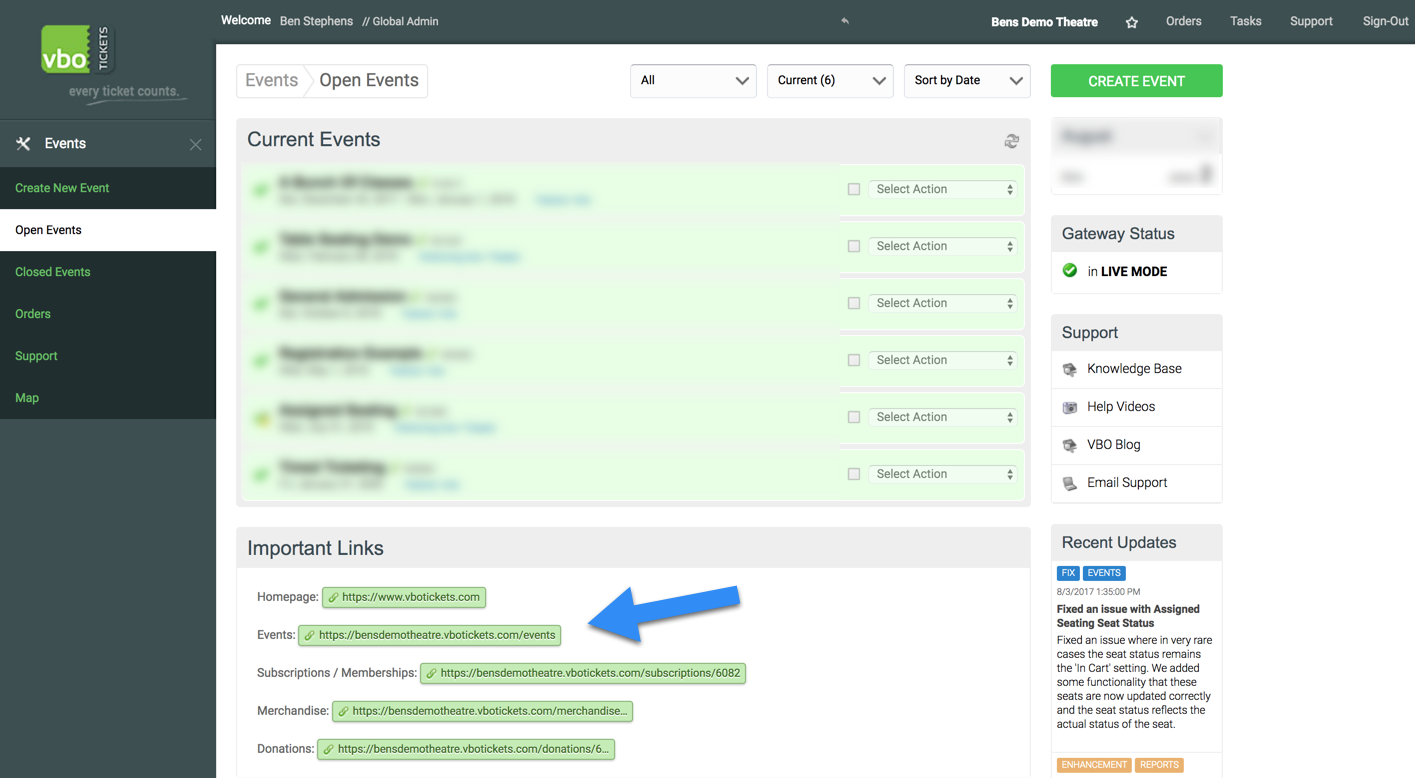 You can also direct them to any of the https "preview pages" on VBO.