Problem: My inventory shows 60 tickets available, however, when buying, it says sold out?

Check the manage tickets page and the shared allocation settings to see if there are tickets still available, shared allocation will be your true amount of available tickets.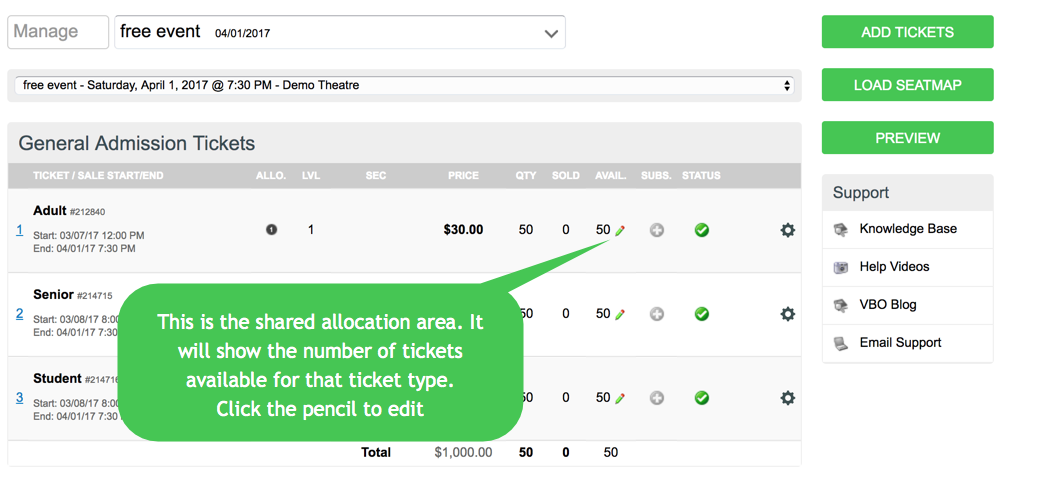 After you click the pencil to edit, the screen below will display and you can modify your shared allocations.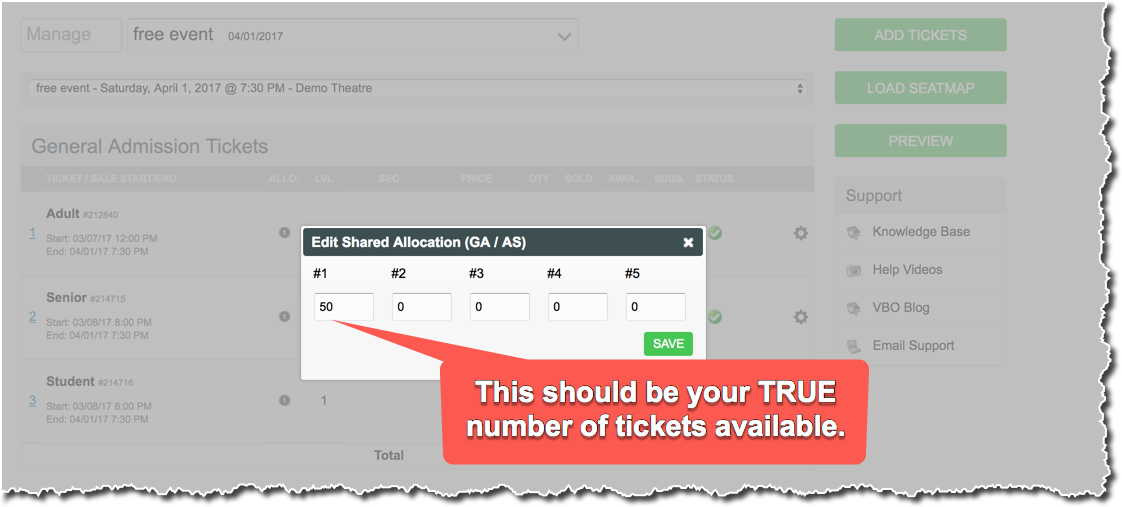 If your issue is still not resolved, please feel free to contact us for assistance.