This video will demo how to:

- Set up the eConduit gateway

- Pair the devices in VBO through the gateway

- Choose the correct terminal to use during the purchase process

NOTE - You will only create ONE gateway for all pin and chip devices. Enter the serial number for each device under the same pin and chip gateway. You will end up with two gateways. One for your online transactions (non pin and chip), and one for ALL your pin and chip devices.

Example: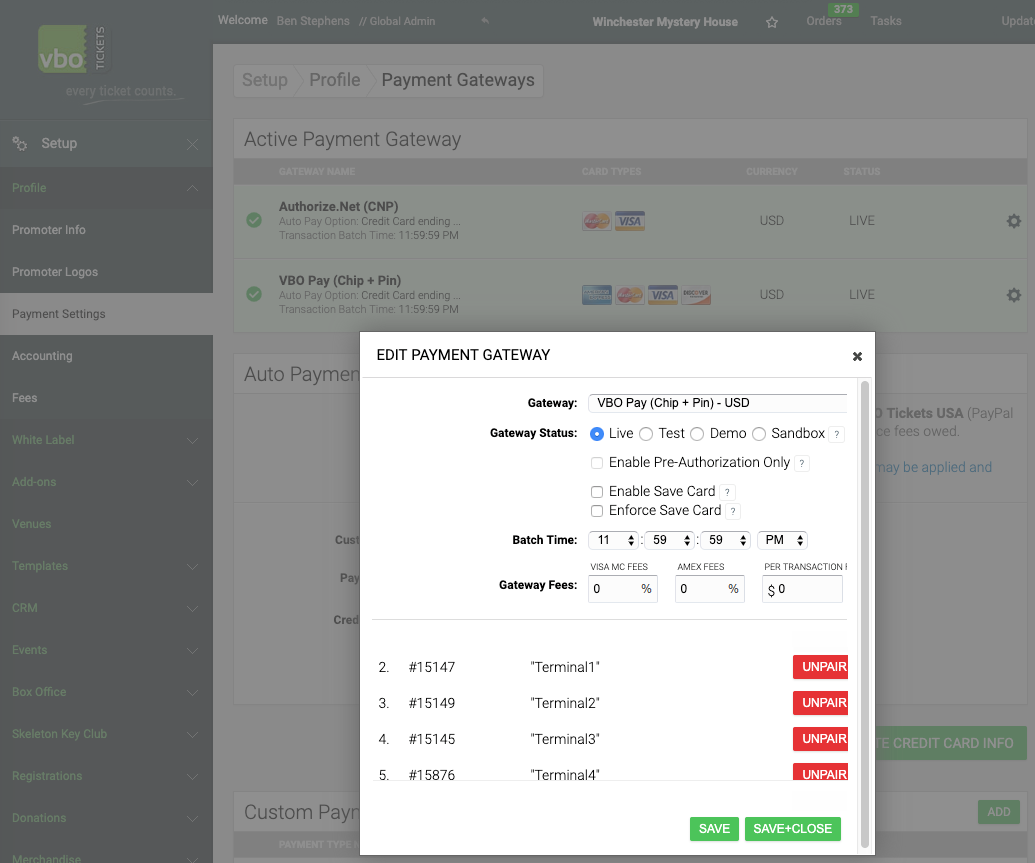 Video On How TO Pair A Pin And Chip Terminal: