Chip + Pin Credit Card Readers:

VBO Pay (powered by 360 Payments) is an integrated PCI Compliant Chip-PIN POS solution to process credit card transactions through your Box Office or via the VBO Mobile App.

Terminals are connected through either Wi-Fi or Ethernet (ask 360 Payments for the connection type recommended for your box office set up).

Both terminals also support Apple Pay for convenient transactions from Apple Pay users.

An account with 360 Payments is required to use these devices. Devices must be purchased through 360 Payments directly in order to be compatible with VBO Tickets.

For more info about compatible devices or to apply for an account: Click Here
IMPORTANT NOTE: If you have set up and are using a credit card terminal from 360 Payments, do not turn off the unit for 1 business day after you have used the device and processed a transaction. While VBO may reflect the sale, the unit needs to batch the sales from the device, and this can take a day to batch.

The video below will demo how to:

- Set up the eConduit gateway

- Pair the devices in VBO through the gateway

- Choose the correct terminal to use during the purchase process

NOTE - You will only create ONE gateway for all pin and chip devices. Enter the serial number for each device under the same pin and chip gateway. You will end up with two gateways. One for your online transactions (non pin and chip), and one for ALL your pin and chip devices.

Example: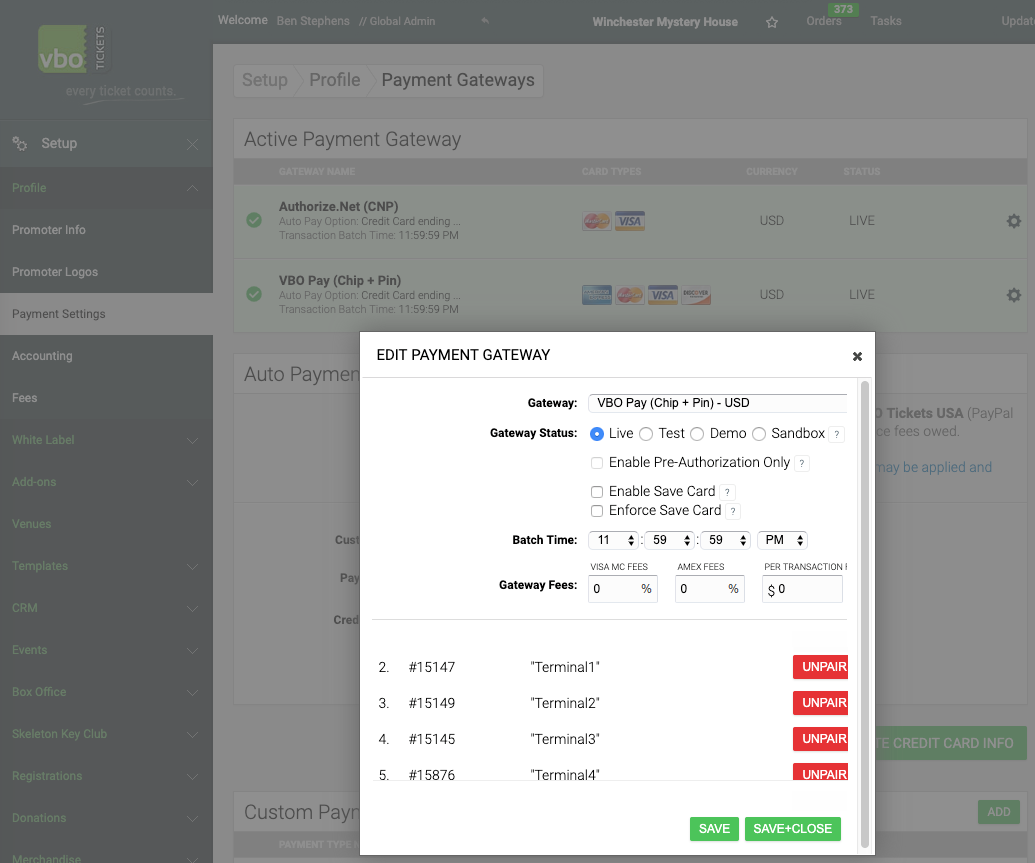 Video On How TO Pair A Pin And Chip Terminal: