Boca Printer Stock

Boca printer set up

make the Boca the default printer

set the paper size to "concert ticket"

for page set up - set to landscape, do not shrink to fit, set margins to 0, and set the headers and footers to "blank."

After you have completed set up - PRINT a ticket. You must print directly after you have saved the settings or your printer settings will not be saved and "stick."

If needed, you can adjust the margins by .01 or so on the right or left side - depending on if it's off a little or not.

Use the pictures below as an example. These are using FIREFOX as the printing browser.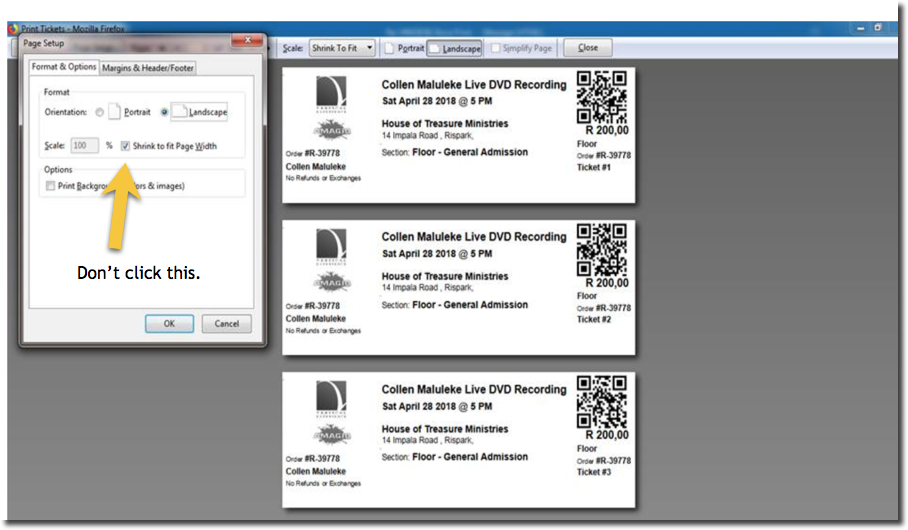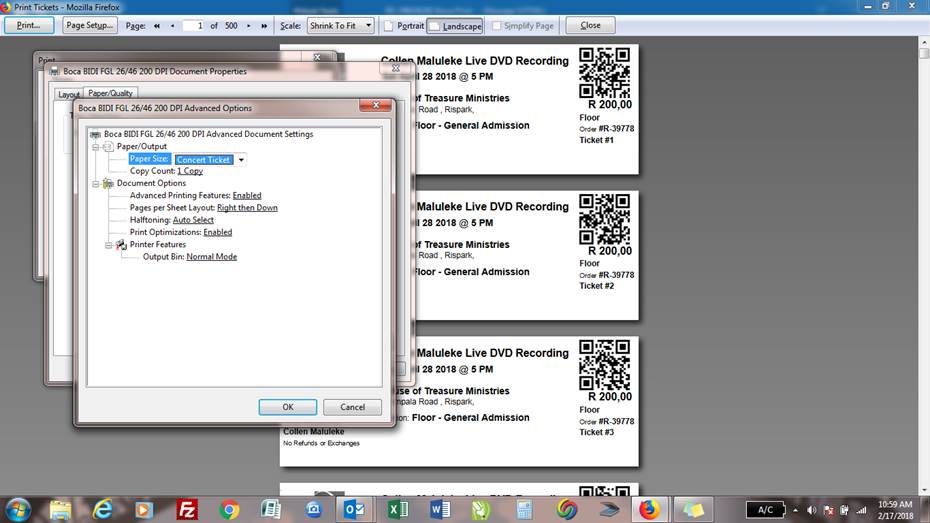 How to clean your Boca printer

If your printer seems to have issues printing clearly, you may need to clean the optical laser in your Boca printer. This video will show you how to access and clean the laser.

Drivers, support, and more info

For Boca Support, reach out to Boca directly:
CLICK HERE
The following PDF's may help with info on Drivers, Routine Maintaince, and Testing A Boca - however may not be specific to your boca model. Reach out to
Boca Support
for more specific info on your device.