This video will demo how to set up merchandise items under SET UP > MERCHANDISE > MERCHANDISE. Additional info is below the video to show you how to use overrides for delivery messages and disclaimers for each merchandise item and adding tax to merchandise items. When setting up merchandise, you will need to select the merchandise type.

The merchandise types are:

Global merchandise including events = merchandise item will show on all events.

Global merchandise without events = merchandise item will not show on events.

Event Specific merchandise = merchandise item will show on a specific event.

---
You can also add your own custom delivery message and a custom disclaimer for each item.

Under the merchandise item - use the fields "custom delivery message" and "custom disclaimer" to override the VBO default messages.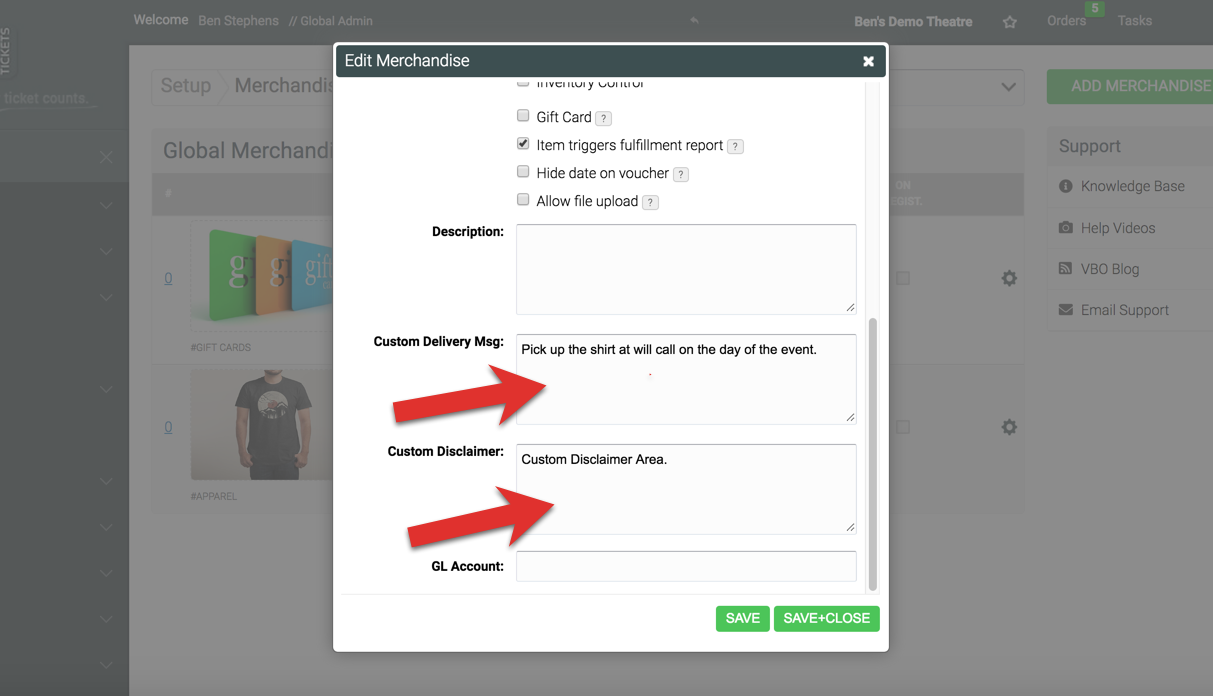 Here is how it would display on the merchandise voucher.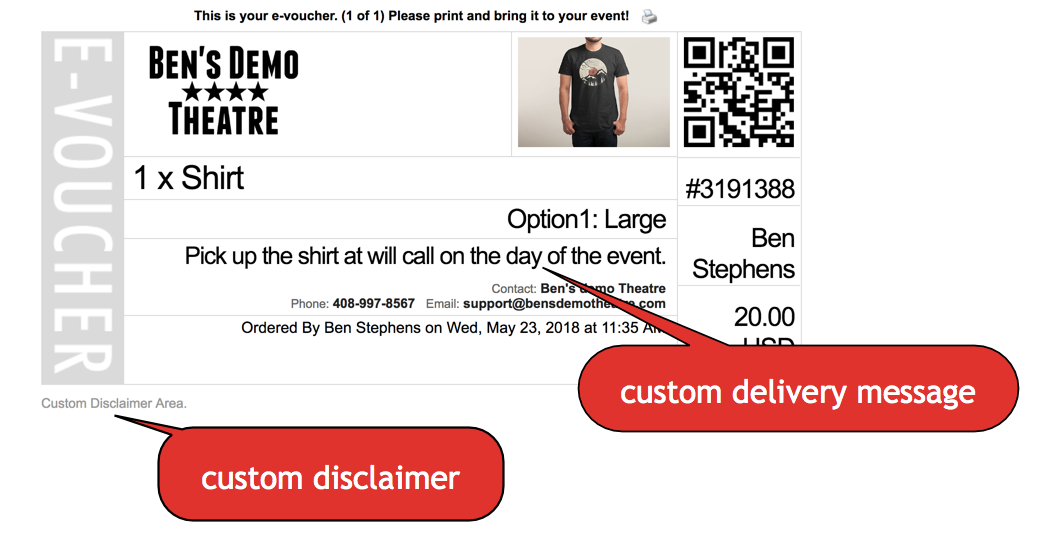 ---
If you'd like to add tax it must be added to the item price when setting up the merchandise item. I
f the item is $10 + 10% tax the item price needs to be set to $11. To display the sales tax on receipts you must edit the sales tax percentage in

SET UP > PROFILE > FEES.