This help doc will go over how to edit the default donation labels. Editing these labels is OPTIONAL.



By default, the donation plugin will have the following language: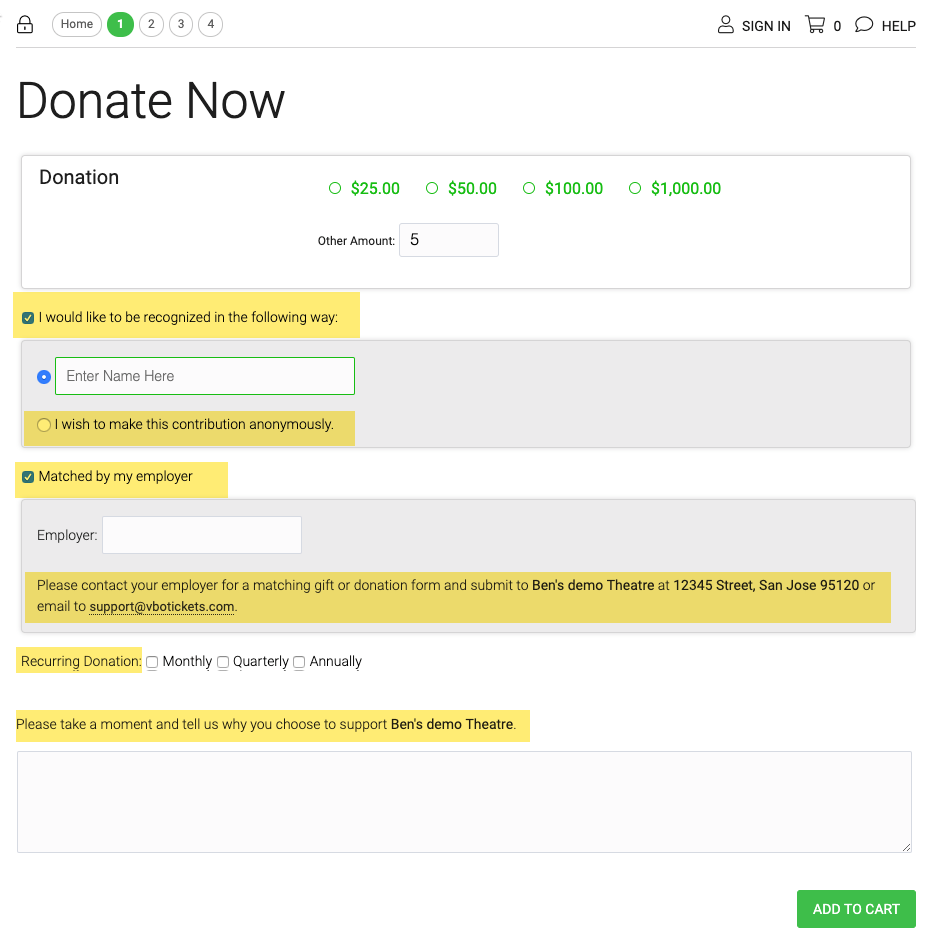 To edit this and add your own language, go to SET UP > DONATIONS > DONATION SETTINGS and edit the "Online Plugin Labels" area.